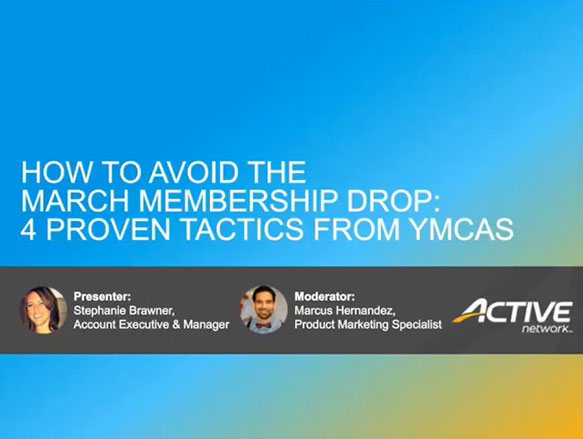 Did you know that 80% of "New Year Resolution" members drop off by March? In addition, the typical YMCA only retains 60% of its members, year-to-year.
What's your approach for keeping members engaged so they don't fizzle out?
Watch this free recorded webinar and find out how YMCAs are using technology to turn their "new year" members to life-long members:
Drive more membership renewals using automated tools
Improve your programs with data insights about your members
Nurture loyal members with targeted email and text campaigns
Create a delightful online experience for your members
Complete the form to watch the webinar and find out how to create a member retention strategy and improve member loyalty.